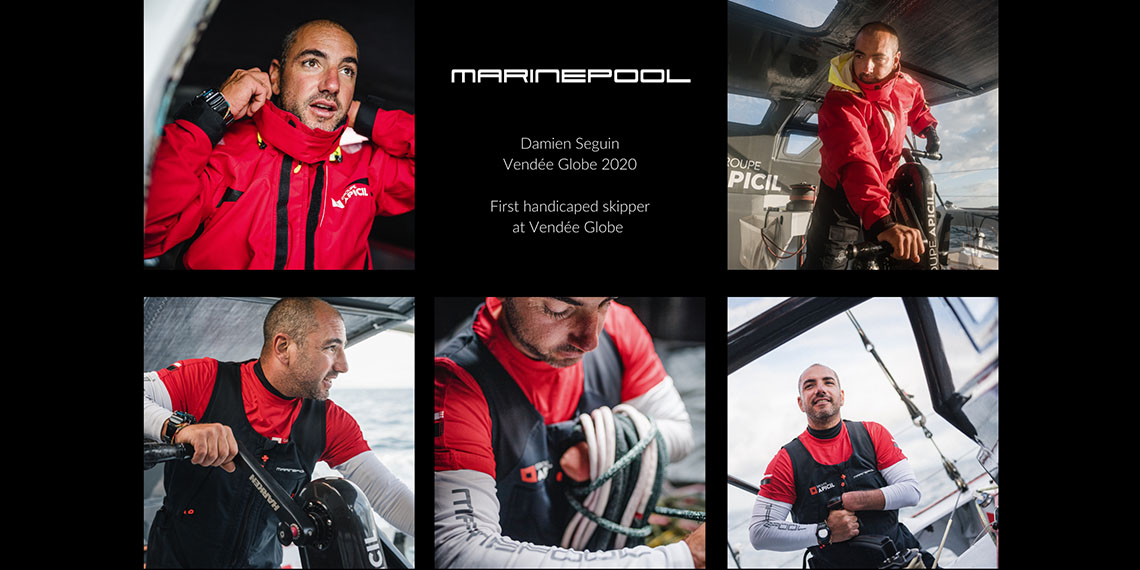 It's the last few miles of the legendary Vendée Globe Regatta - one-handed around the world. One-handed sailing is one thing, the other Damien Seguin takes it more than literally. Born with only one hand, he has so far been unable to take part in the toughest race in the world.
He started as the first handicap sailor in November 2020. Now it's only a few hundred miles to go. Well-known favorites are partly eliminated - but Damien has successfully fought his way through. At the moment he sails in the front field. In addition, most of the boats in the field are absolute high-tech racing machines with foils. Damien is the fastest non-foiling boat in the race.
Follow the final miles of the spectacular race around the world. You can get the latest news on Marinepool's social media channels Facebook and Instagram.