30 Years Marinepool - Spirit of the Ocean
About the joy of sailing - or how to turn your hobby into your job which - well - does not allow you time for your hobby any longer.
The friendship between sailing mates formed the basis for the establishment of a company in 1991. Ambiciously, the friends chose the globe for their logo, clearly indicating their goal of building an international brand. The three guys from Munich took up the challenge and what seemed tilting at windmills in early days turned into a success story. The company and the Marinepool brand grew and went international.
The global success of Marinepool can be attributed to several factors. One element are the three founders, whose totally different characters complement each other. Different points of view and approaches focused on a common goal are key to success. The support of countless friends, yacht clubs, sailing federations and world class athletes from all over the world is another vital part. Last but not least, the most important success factor is the Marinepool team. Our staff that lives our spirit and who are the soul of Marinepool. Without their commitment, loyalty and their drive Marinepool would not be where we are today.
We came a long way from a small importer of deck shoes to one of the leading sailing clothing and life jacket brands and successful maritime lifestyle label. We are proud of what we achieved and of our story.
Our customer's enthusiasm for the collections is the greatest motivation to set the bar ever higher and develop even more innovative and functional products in which our clients take pleasure every day, no matter whether they are exercising water sports or are lost in thoughts about our shared passion.
We want to continue along this successful path - hobby or job, job or hobby, the journey is the reward.
Stefan Eberle / Robert Stark
Our SHOWROOMS
Marinepool, the specialist for sailing clothing, maritime fashion and life jackets offers retailers and commercial customers two showrooms in Germany and one in France. There you can get assistance by our sales managers, touch and feel the products and experience the latest collections.
Attention please:the showrooms are open exclusively for commercial customers.
CONTACT FOR BUSINESS INQUIRIES:
For any dealer and professional inquiries our sales team will be pleased to assist you personally. Please contact us directly for business inquiries under:
SPIRIT OF THE OCEAN GMBH
MARINEPOOL SPORTARTIKEL GMBH & CO KG
Fraunhoferstrasse 6

82152 Planegg
Tel: +49 (0)89 899619 0
E-Mail: info@marinepool.de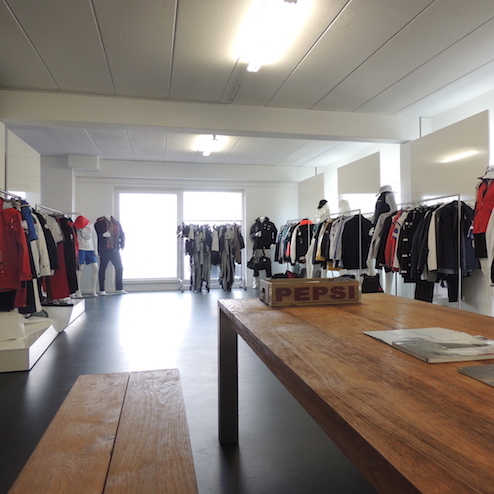 SHOWROOM KRAILLING
The showroom in Munich offers a unique insight into the world of Marinepool. Here you are at the company headquarters and right next to the design offices. You will find the entire collection presented in a generous loft and partly on dressed mannequins. Whether you want to have a closer look at the sailing clothing, maritime fashion for women, men and kids, the latest shoe range or you are interested in dinghy wear and life jackets, this is the place. SHOWROOM BREMEN
Of course, there is also a huge number of sailors and water sports enthusiasts in the north. For this reason Marinepool has opened a showroom in Bremen. The unique design and nautical furniture make a visit to this showroom an exciting experience.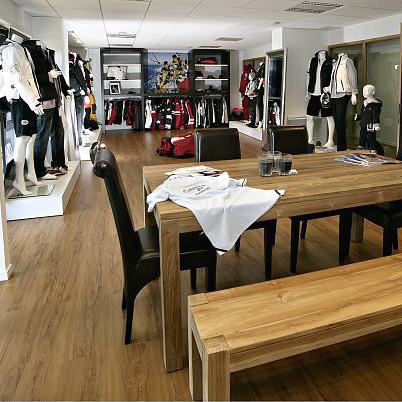 SHOWROOM LORIENT
France is one of the strongest markets for Marinepool and Lorient the centre of offshore sailing. Marinepool´s French showroom is located right in the heart of a former submarine based now one of the busiest places for offshore sailing teams and suppliers. Our French team will welcome you and will be happy to introduce you to the latest collection.