Fashion for men by Marinepool
Sporty or elegant – your new maritime outfit leaves nothing to be desired. Discover now the men's fashion by Marinepool.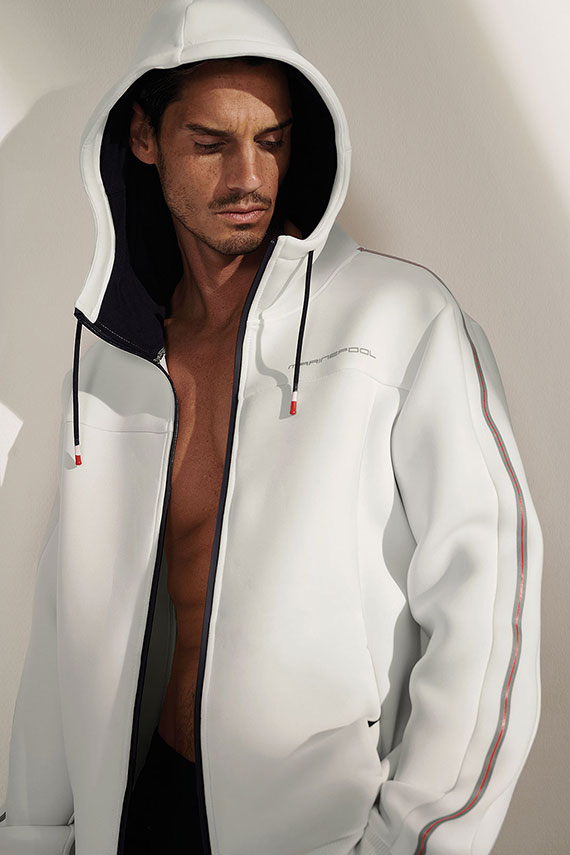 THE EXCLUSIVE RÉGATES ROYALE COLLECTION:
DISCOVER MORE MEN'S FASHION:
Men's Fashion by Marinepool: Stylish Fashion for Modern Men
Marinepool, a reputable brand in sailing apparel, now presents itself as a modern outdoor brand, taking a step further into the realm of fashion. As a recognized lifestyle label, Marinepool signifies not only maritime fashion but also embodies fashion trends. Our unique clothing pieces embrace the latest fashion trends and provide an excellent alternative to leading brands. We place special emphasis on combining high-quality materials with the latest trends and intricate details to offer a multitude of styling possibilities in terms of colors and styles. This creates countless combinations for a casual and contemporary look.
Shopping for Men's Fashion, Clothing, and Accessories in the Online Store
Discover the extensive range in the Marinepool Men's Fashion store. Our webshop not only features the latest collections but also showcases fashion highlights at attractive prices. Our fashion collection covers every season, from the latest spring and summer trends to timeless essentials. Our wide product range offers the right outfit for every occasion. From casual everyday wear to sophisticated office looks, our trendy products are versatile. Outstanding quality and a balanced price-performance ratio extend across our entire range, from dresses, shirts, jackets, t-shirts, and polos to pants and accessories such as bags, towels, sunglasses, and shoes. With our "Get the Look" feature on Instagram and Facebook, we provide an inspiring style guide for casual trend styles, bridging the worlds of fashion, outdoor, and functional sailing apparel. Bargain hunters will also find tempting discounts and exclusive offers on our Sale page. Be inspired and set new trends!
Discover the Latest Fashion Trends in the Marinepool Online Shop
Explore stylish men's fashion by Marinepool: Your source for contemporary elegance and high-quality design aesthetics. As a respected brand with a long tradition in sailing apparel and a modern approach to outdoor style, we proudly present our exclusive men's fashion collection. With a blend of maritime influences and current fashion trends, we offer a unique selection for the modern man. Our men's fashion collection reflects the fusion of tradition and innovation. From stylish jackets to refined shirts, comfortable t-shirts, trendy pants, and matching accessories – we offer a wide range of garments that not only look great but also meet the highest quality standards.