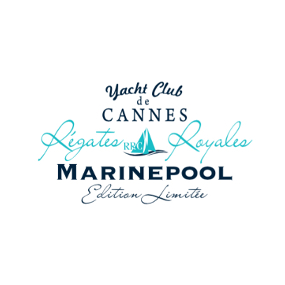 1929 was the inaugural year of the legendary Régates Royales in Cannes. Ever since this regatta is the meeting point for the most successful sailors worldwide. The beautiful classic boats that take part at the "Panerai Classic Yacht Challenge" during the Régates Royales, offer a stunning view, not only for the sailors but also for the audience. Furthermore the Régates Royales hosts one of the most important Dragon races of the annual regatta calendar.  Top-Level patricians, including 80 ships and the worlds best sailing teams, lead by the Transbunker team, come together at this yearly event in Cannes.
A COMBINATION OF MODERN AND CLASSIC STYLE
The collection especially designed for the Régates Royales is very successful and represents this classical Regatta far beyond Côte d'Azure. The collection is distributed at selected stores, boutiques and airport shops throughout Europe and the Middle East.
YACHT CLUB DE CANNES
Marinepool and Yacht Club de Cannes have been partners for many years and the Régates Royales collections resulting from this partnership have remained a success story. It was founded in 1860 and remains one of the most dynamic Yacht Clubs in the region, organising more than twenty races throughout the year. For more information 
Régates Royales