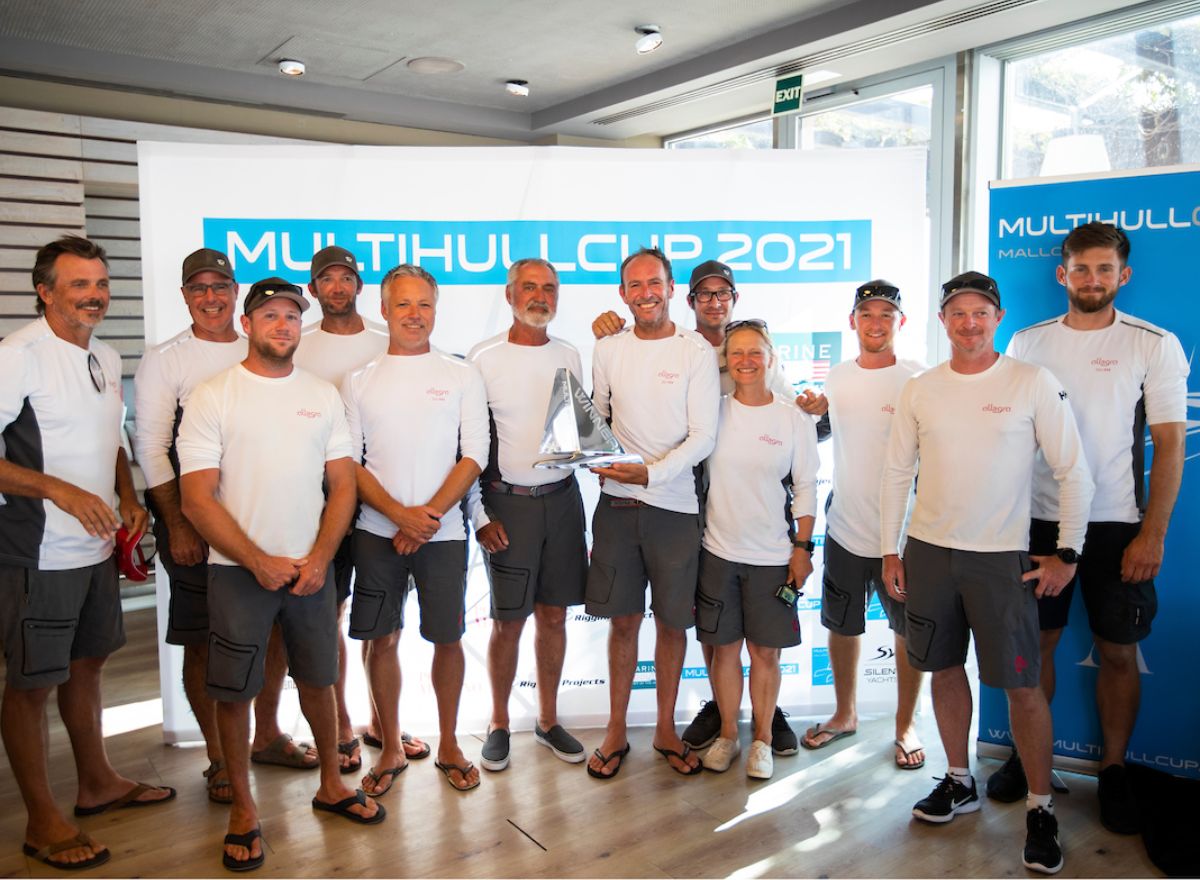 After 3 days of exciting racing, the victory went clearly to Allegra on 29.08.2021. The third victory in a row with a high speed performance on the regatta course.
The Multihull Cup is a regatta for multihulls from 50 feet in length that takes place in Palma de Mallorca.
About the days: On friday and sunday were sailed shorter courses of about 30Nm, which started in the Bay of Palma and included the island of Sa Dragonera.
The "record run", which took place on saturday, was a sprint of 55Nm from El Toro to the island of Cabrera and back.