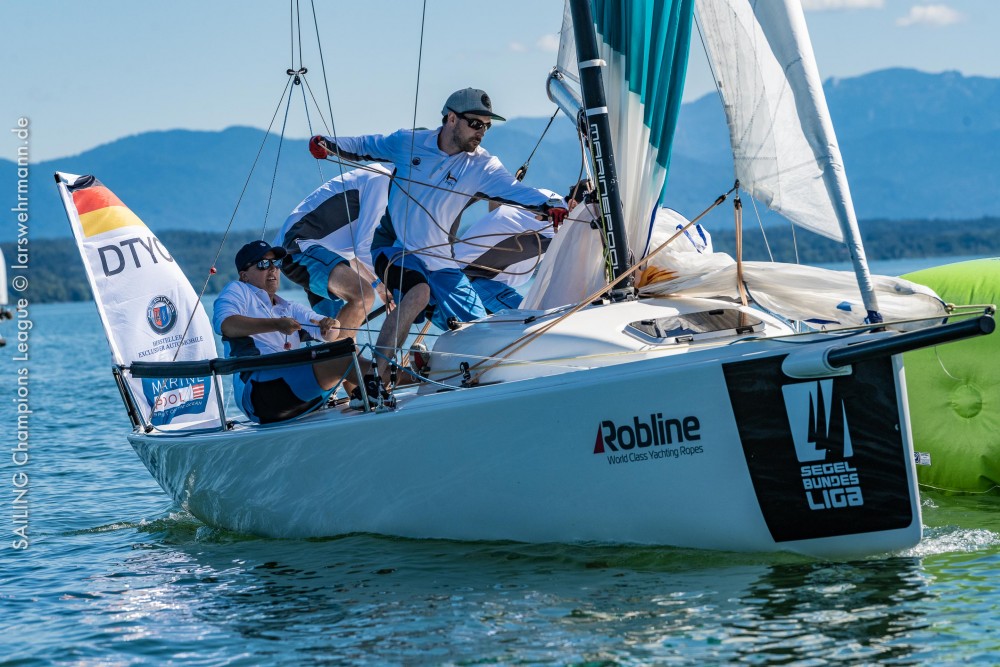 From 20 to 23 August the season opener of the SAILING Champions League (SCL) 2020 will take place in Tutzing at Lake Starnberg – at the Deutscher Touring Yacht-Club. It is the first qualifier in Germany since the SCL was launched in 2014 and after holding events in St. Petersburg, Palma de Mallorca, Porto Cervo and St. Moritz. This year's final will be held in Porto Cervo, Italy, from 15 to 18 October.
24 clubs from 12 nations are going to start the SAILING Champions League in Tutzing this Thursday. "The enthusiasm among the athletes and sailing fans to finally start racing again is great. We are delighted that we have succeeded in getting the first SCL event in Germany off the ground," says Anke Lukosch, SCL Project Manager, looking forward to the event.
Premiere in Germany and corona-related postponements in the season schedule are not the only exceptions this year: In addition to the top finishers of the national leagues, clubs were able to apply for a wildcard. Anke Lukosch explains the decision: "Due to the current worldwide COVID-19 regulations and travel restrictions some teams had to withdraw their participation at short notice. With the awarding of wildcards, clubs that could not qualify for the SCL directly now have the unique opportunity to compete with the best sailing clubs in Europe".
In addition to fancied clubs such as the Norddeutscher Regatta Verein from Germany, the team from Hjuviks Båtklubb from Sweden and the Regatta Club Oberhofen from Switzerland, the host and winner of the year 2016 Deutscher Touring Yacht-Club, also wants to attack again in Tutzing.
The SCL Qualifier can be followed via livestream on Saturday, 22 August, and Sunday, 23 August, from 12:00 PM (CEST) on Facebook, YouTube and sailing-championsleague.com.