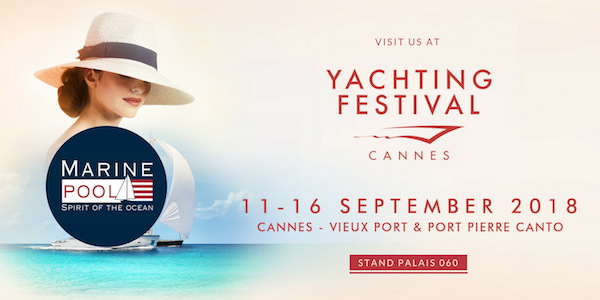 Adrenaline, innovation and continuously pushing the limits in a fight with natural elements are as much part of sailing as tradition, aesthetics and pure enjoyment. Extremes attract - sailing and sailing clothing attract.
Marinepool will once again stand out at the leading exhibition " Cannes Yachting Festival" presenting its new collections ranging from maritime lifestyle, fashionable and functional tec- fashion to intelligent crew wear!
For the Munich based label Marinepool, sailing is more than just a logo added to a jacket to follow the contemporary trend of the so-called "Premium Casual Styles". As the result of more than 27 years of experience and expertise in the area of high-functional sailing clothing, Marinepool crew wear collections are the authentically equivalent to the technical clothing.
Marinepool embodies sailing in every single detail: elaborately embroidered letterings and logos tell the story of active long- term partnerships and Marinepool ś rich history in sailing. Indeed, the incredible attention to detail in the design of the garments would not be possible without a great passion and deep understanding for the sport. Authenticity and history come first — as always true for originals.
We are looking forward to your visit! Since we highly appreciate your time and do not want to have our valued customers waiting, please make an appointment.
Marinepool booth: Booth: Palais060 -  11 - 16 September 2018
DESIGN. PASSION. TECHNOLOGY.