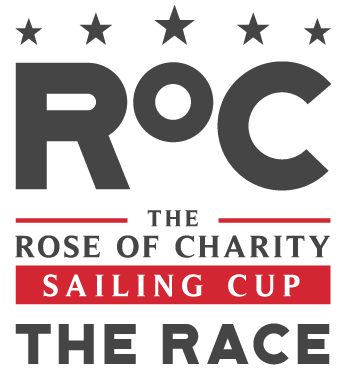 OceanCare ist Charity-Partner des "Rose of Charity" Sailing Cups 2019
Der «Rose of Charity Sailing Cup», an dem Schauspieler, Partner, Sponsoren und Gäste auf 25 Yachten eine Woche lang gegeneinander im Mittelmeer segeln, ist mehr als eine Regatta. Im Zentrum steht jedes Jahr ein Charity-Projekt, das einer breiten Öffentlichkeit vorgestellt wird.
Dieses Jahr fiel die Wahl auf die Meeresschutzorganisation OceanCare, die sich seit 30 Jahren weltweit für die Ozeane und seine Bewohner einsetzt. «Für uns ist die «Rose of Charity» eine einzigartige Gelegenheit, unser 30-jähriges Engagement möglichst vielen Menschen zugänglich zu machen und auf die Schönheit, aber auch auf die Fragilität dieses einzigartigen Lebensraums hinzuweisen. Mit konkreten Tipps können wir zudem aufzeigen, was jeder von uns zum Meeresschutz beitragen kann,» erklärt Sigrid Lüber, Präsidentin von OceanCare. «Durch die Charity-Regatta erreichen wir auch neue Kreise, namentlich die Segler, aber auch die Leute vor Ort, die von und mit dem Mittelmeer leben.»
"Ich freue mich sehr, dass die Meeresschutz-Organisation OceanCare in diesem Jahr unser Regatta-Partner ist. Kein Lebensraum auf unserem Planeten wird derzeit so vermüllt, geplündert und missbraucht wie die Weltmeere. Deshalb ist es neben dem Spaß, auf und in ihnen segeln, surfen, schwimmen, planschen und tauchen zu können höchste Zeit, etwas zur Rettung der Meere zu tun. OceanCare leistet hier fantastische Arbeit, die wir mit der 'Rose of Charity hoffentlich öffentlichkeitswirksam unterstützen können." - Hannes Jaenicke, Schauspieler, Aktivist & Teilnehmer der Rose of Charity.
Das Mittelmeer ist ein Schwerpunktgebiet der Organisation: Neben Artenschutzprojekten für gefährdete Meeressäuger, engagiert sich OceanCare auch gegen die zunehmende Plastik- Verschmutzung und den wachsenden Unterwasserlärm, der durch Militärsonare, Ölbohrungen und den Frachtschiffsverkehr verursacht wird. «Save Moby», das innovative Walwarnsystem, welches zur Zeit mit Wissenschaftlern aus ganz Europa entwickelt wird, soll die letzten 200 Pottwalen im südöstlichen Griechenland vor tödlichen Kollisionen mit Frachtschiffen bewahren. 
Die «Rose of Charity" 2019 startet am 12.Oktober 2019 im Hafen von Piräus, ZEA Marina, Griechenland. Die Route führt während einer Woche zu den schönsten Häfen und Buchten des Saronischen Golfes. Begleitet wird die Regatta durch ein Team des ARD People- und Newsmagazin BRISANT, das vor Ort über den Charity Selgel-Cup und seine Botschaft berichten wird.