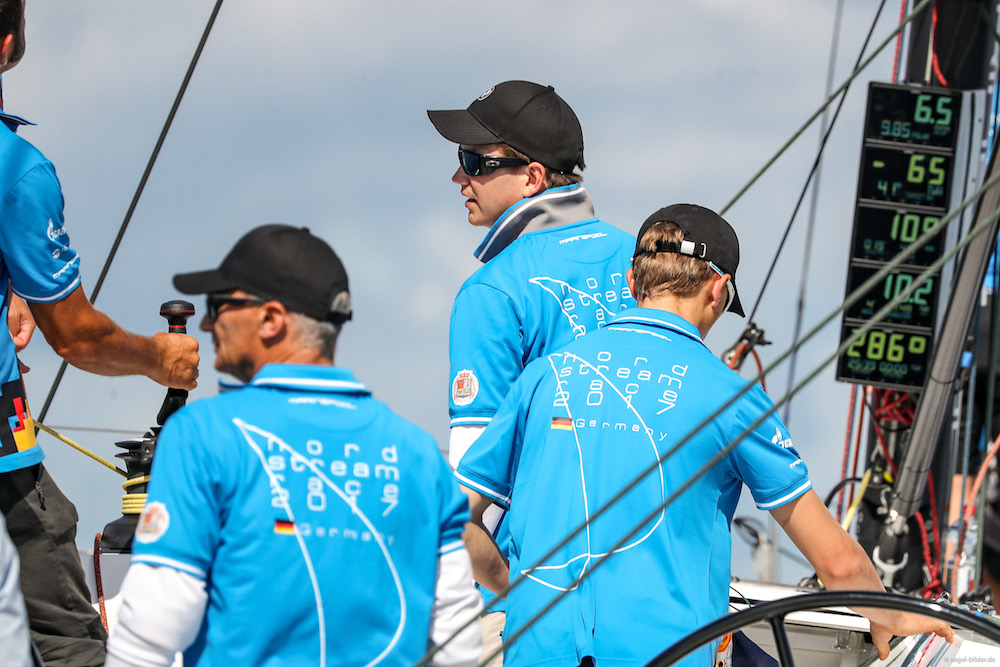 Deutscher Touring Yacht-Club (Team Germany) from near Munich has won the first leg of the 2017 Nord Stream Race from Kiel to Copenhagen. This 1,000 nautical mile offshore yacht race runs from Kiel, Germany, to St. Petersburg, Russia, in four legs.
The five identical ClubSwan 50 yachts competing in this sixth edition of the Nord Stream Race left Kiel yesterday at 1300. They spent the night rounding Denmark, reaching the finish line off Skovshoved, Copenhagen, 24 hours later.
"Our tactician from the UK, Hugh Brayshaw, did a super job last night as did the whole team," said an exhausted but happy German team skipper, Michael Tarabochia. "We worked hard for the whole day and had a two hours on-off watch system, which worked well."
However the racing was extremely close. Over the course of the leg at least three of the yachts held the lead. Ultimately the German crew finished just two minutes ahead of Cape Crow Yacht Club (Team Sweden). The Nyländska Jaktklubben from Finland finished third, closely followed by Frederikshavn Sejlklub (Team Denmark). The top four boats finished within 13 minutes and all of the boats were home within half an hour. Lord of the Sail - Europe (Team Russia) took fifth place.
Photo credits: Christian Beeck